History of the Orelio Ltd.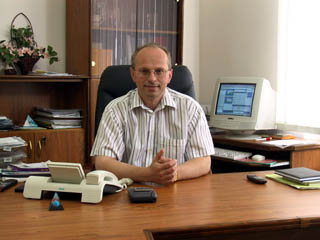 Orelio Ltd. was founded on January 28, 1991 by five co-owners. Mr. Karel Kamba was elected director and agent of the Company and has maintained the job ever since.

The Company started its business activities by wholesale of fatted animals, mainly supplying sheep for Slovakia. It gradually increased its business by purchasing its own large-scale vehicles for transport of the animals. Next step was establishment of Company's headquarters in the new premises in Letovice, 50 Pražská Street and purchase of new and modern cars.

In 1996 four of the initial co-owners sold their shares to Mr. Karel Kamba, Mr.Josef Kamba and Mr. František Partył. At that time the Company also started a retail business and opened a restaurant.

In 1998 an affiliated company in Jevišovka was founded with Orelio's share of 51% . The Velkovýkrmna Jevišovka's main activity is the large-scale production of fatted pigs and it has become the main pig breeding company in Břeclav District.