Velkovýkrmna Jevišovka Ltd.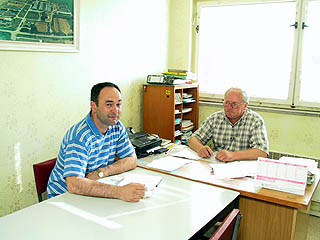 The Orelio Company has a relevant share in the large-scale production of fatted pigs Velkovýkrmna Jevišovka Ltd. in the Břeclav District in South Moravia. This production was established in 1998 by the owners of Orelio Ltd. and Mr. Zdeňek Křemeček

The main activity of the company is pig breeding aimed at production of fatted animals with high yield of meat. The meat is delivered to the market net all over the Czech Republic including supermarkets. There are 700 saws in the breed while most piglets are raised to the slaughter weight. The annual production comes to 1500 tons of fatted pigs.

The goal of the Velkovýkrmna Jevišovka Ltd is the production of quality meat for the nourishment of population while complying with the conditions for pig breeding set in the EU framework.

There are 40 full-time employees in the company.